London Tech Conferences
London Technology Week
Big Data Week
Digital Shoreditch
Mind the Product
Wired Event
Noah Conference
Silicon Valley Comes to the UK
Changing Media Summit
SuperMeet
SES London
Internet World
London Film and Media Conference
INTECH
Cloud World Forum
Search Love
BACON
LeWeb
Consult Hyperion
Internet Librarian International
The Big Data Show London
ICITST
In partnership with

SuperMeet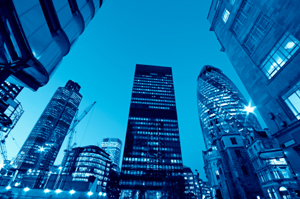 SuperMeet is an international event that aims to bring together experts from the creative and digital industries. The event focuses on sub-sectors like digital filmmaking, broadcasting, editing, and visual storytelling. SuperMeet is held in several cities around the world, including London, San Francisco, Las Vegas, Boston, and Amsterdam. The London SuperMeet was first held in 2010.
About SuperMeet London
Since its first London edition in 2010, SuperMeet has had a clear educational focus. This event consists of a series of talks, show and tells, and hands-on workshops where attendees can gain new skills and become proficient users of the software tools that are commonly used in the creative and digital sectors. The event welcomes students as well as experienced professionals, and therefore it provides a great opportunity to network and establish lasting professional connections.
Every event at SuperMeet is designed to be interactive, informative, and educational. Anyone who is interested in making the most of Mac-based solutions like the Final Cut Studio suite or the Creative Suite 4 Production Premium should attend this event.
Organisers
SuperMeet is organised by the Creative Pro User Group (CPUG), which originated in Boston as a new version of the Final Cut Pro User Group. The first Creative Pro User Groups were established in the United States in year 2000, and currently every city that hosts a SuperMeet event has a local CPUG that is in charge of organisation and logistics.
Major Speakers
The London SuperMeet has featured notable speakers like Larry Jordan (certified Final Cut Pro X trainer and executive producer at Digital Production Buzz), Simon Walker (creative director at Wiltshire Video), Alexis Van Hurkman (Manhattan-based colorist and director who has worked for the BBC and History Channel), and Todd Prives (marketing manager and business developer at GenArts).
The 2013 edition of the London SuperMeet will have the participation of renowned professionals like Tom Rolf (former president of the American Cinema Editors Association), Philip Bloom (filmmaker and cinematographer), Larry Jordan (filmmaker and chair of the San Francisco Art Institute Film Department), Martin Baker (managing director at Digital Heaven UK), and Walter Murch (Academy award winner and film editor).
Major Sponsors of the London SuperMeet
SuperMeet provides a great opportunity for tech-oriented companies to showcase their products and services. In past editions, SuperMeet has been sponsored by leading firms such as Adobe, Autodesk, Black Magic Design, Avid, Edit Share, Atomos, Boris FX, G Technology, Film Light, Polar Graphics, Lightworks, Doddle Pro, The London Filter Company, Red Giant Software, Nvidia, Pearson, and GenArts.
There are also associate sponsorship opportunities available, which have attracted firms like Drobo, All Access Passes, Logic Keyboard, Focal Press, Noise Industries, Matrox Digital Video Solutions, Telestream, Flip 4 Mac, Stockeon, and Motion VFX.
Media partners at SuperMeet London include Alchemea, Bectu, the Guild of British Film and Television Editors, Alex 4D, DVI Info, Mac Voices, EditFest London, FCP, Movie Machine, the Pro Video Coalition, Production Hub, SF Cutters, and Hand Held Hollywood.
Location
London SuperMeet takes place at the Great Hall, in the Kensington Conference and Event Centre. The venue is one of the largest of its kind in central London and is equipped with the adequate technological equipment to host an event like SuperMeet.
Travel and Transportation Information
The Kensington Conference and Event Centre is part of the Kensington Town Hall, which is located on Hornton Street, W8 7NX, London. The venue can be reached by public transport via the underground station at High Street Kensington, which is only a five-minute walk away from the conference centre. Notting Hill Gate station is also nearby.
Those who prefer to drive to the venue can benefit from its convenient location between the A4 and A40 roads. Public car parking space is available at the Town Hall, in nearby Young Street, and at the Royal Garden Hotel.
Further Information and Contact Details
Registrations can be processed online at http://supermeetuk13.eventbrite.com/# There are two ticket types available. Discounted tickets are offered to students and teachers with a valid ID and to those who book early. These tickets cost £10 per person. Standard tickets cost £20 and are available at the door on the day of the event. Complimentary food and drinks are included in the ticket price.
You can also follow the event and watch previous year's talks on the dedicated SuperMeet Youtube channel at http://www.youtube.com/user/FCPUGSuperMeet
SuperMag is a free online magazine that is published by the SuperMeet organisers. You can download past issues on http://www.supermeet.com/supermag/
Those interested in the sponsorship opportunities available at SuperMeet London can direct their enquiries to dberube@bosfcpug.org
Transport to the event: We recommend that you check the Transport for London site journey planner. If travelling by car check and/or pay the congestion charge here. If you would like to travel by car but do not yet have a license visit this site for a list of London driving schools.