London Tech Conferences
London Technology Week
Big Data Week
Digital Shoreditch
Mind the Product
Wired Event
Noah Conference
Silicon Valley Comes to the UK
Changing Media Summit
SuperMeet
SES London
Internet World
London Film and Media Conference
INTECH
Cloud World Forum
Search Love
BACON
LeWeb
Consult Hyperion
Internet Librarian International
The Big Data Show London
ICITST
In partnership with

Internet Librarian International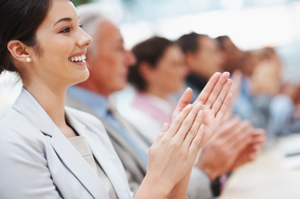 The Internet Librarian International is a two-day event that has been held since 1999 with the aim of equipping librarians and other information professionals with the latest solutions and technological innovations in their field. The sessions focus on providing attendees with cutting-edge resources that can help them manage information more efficiently in their working environments.
The Internet Librarian International conference consists of a series of interactive workshops, keynote speeches, and hands-on sessions that have an eminently practical focus. Networking opportunities are plentiful too, so that attendees can expand their network of contacts and explore opportunities for professional development.
This event is organised by Information Today, a monthly online publication that specialises in the information management industry.
Speakers
Past keynote speakers at this event have included Professor David Lankes (Dean at Syracuse University), Roly Keating (chief executive at the British Library), Klaus Tochtermann (director of the National German Library of Economics), Hazel Hall (director of the Centre for Social Informatics at Napier University), Peter Murray-Rust (professor at Cambridge University), Trevor Dawes (circulation director at Princeton University), Phil Bradley (designer at SearchEngine Land), and Stephen Abram (former president of the Canadian Library Association).
Sponsorship Opportunities
Companies interested in supporting the Internet Librarian International conference have several sponsorship options available, including gold, platinum, and diamond packages. There are also media and learning partnerships available.
Some of the main sponsors of this event include The British Standards Institution, Eduserv, the Journal of Visualised Experiments, Bailey Solutions, RSC Publishing, the BBC Monitoring Library, the British Medical Journal, Ebsco, and Rights Direct. Media partners include Emerald Group, Cilip Update, Information Today Europe, and the Online Searcher.
Venue and Transportation Information
The Internet Librarian International conference is held at the Olympia Conference Centre. The venue is located on Hammersmith Road, West London. The Kensington Olympia underground station is conveniently located next to the conference centre. Overground and train services are available at this station too.
The venue is located between the A4, the M4, and the A40. Paid parking (which can be booked in advance) is available in Maclise Road.
Contact Details for Further Information and Enquiries
The conference organisers can be contacted by phone or e-mail on +44 (0)1865 327813 and info.uk@infotoday.com
For registrations and programme requests, attendees can fill in the form available at http://www.internet-librarian.com/
Transport to the event: We recommend that you check the Transport for London site journey planner. If travelling by car check and/or pay the congestion charge here. If you would like to travel by car but do not yet have a license visit this site for a list of London driving schools.