London Tech Conferences
London Technology Week
Big Data Week
Digital Shoreditch
Mind the Product
Wired Event
Noah Conference
Silicon Valley Comes to the UK
Changing Media Summit
SuperMeet
SES London
Internet World
London Film and Media Conference
INTECH
Cloud World Forum
Search Love
BACON
LeWeb
Consult Hyperion
Internet Librarian International
The Big Data Show London
ICITST
In partnership with

Wired Event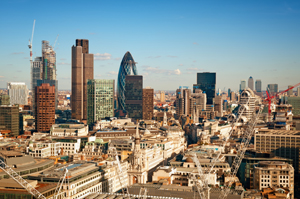 Wired UK is an annual event that celebrates innovation and thought-provoking ways of reshaping the world we live in. Every year, this two-day conference attracts personalities from fields as different from each other as the arts, health care, social media, music, architecture, business, nanotechnology, and big data, to mention just a few examples.
About Wired UK
Wired UK is an event that brings together participants from all over the world with the objective of providing a space where ground-breaking and revolutionary ideas can be freely exchanged. This conference consists of two full days of talks and demos given by over forty speakers from very diverse backgrounds. During the last edition of this multidisciplinary conference, more than 560 delegates from all over the world attended the talks.
Wired UK has been running since 2011 and is held in October. Wired UK is supported by Condé Nast Publications, one of the world's leading publishers. The organisers also publish Wired magazine, which like the Wired UK event, deals with a broad range of cutting edge topics in fields like business, technology, politics, and economy.
Sample Topics and Main Speakers at Wired UK
Over its three years of existence, Wired UK has had the collaboration of internationally recognised speakers. Past speakers have included David Karp (founder of Tumblr), Jane Chen (CEO for Embrace), David Rowan (editor at Wired Magazine), Ramesh Raskar (scientist at the Massachusetts Institute of Technology), Simon Baron Cohen (professor of psychopathology at Cambridge University), and Imogen Heap (musician and composer).
Other participants of the Wired UK event are Beau Lotto (neuroscientist at the University College London), Bjork (award-winning songwriter), Sir Martin Rees (astrophysicist and cosmologist), Carl Bass (CEO for Autodesk), Joshua Davis (editor at Wired US magazine), and Rosalind Picard (professor and researcher at the MIT Media Lab).
Past topics covered by speakers at the Wired conference have included bionics, iPhone technology applied to medical research, business trend forecasting, musical performance, testing for developmental disorders, and activism in the social media.
Major Sponsors of the Event
Wired UK has been sponsored by leading names in the fields of technology and telecommunications, such as Samsung, O2, and Telefonica. Thanks to its sponsorship packages, this event provides companies with a fantastic opportunity to engage with new customer bases and to create strategic business partnerships.
Companies that are interested in the sponsorship opportunities at Wired UK can contact Claire Dobson by e-mail on claire.dobson@condenast.co.uk, or by calling +44 (0) 20 7512 3124.
Wired UK: Venue and Location
The Wired UK conference is held at the Tobacco Dock, a 19th century factory that has been redeveloped into a premier conferencing and events venue. The Tobacco Dock is located in East London, and its full address is 50 Porters Walk, London, E1W 2SF.
For more information on the venue, you can visit the Tobacco Dock's official website at http://tobaccodocklondon.com/ or call 020 7680 4001.
Travel and Transportation Information
There are a number of public transport options for attendees to the Wired UK conference. The venue can be reached by train and light railway through the stations at Shadwell and Wapping, which are only five minutes away from the site. River services are available at Saint Katharine's pier. The nearest underground station is Tower Hill, on the District and Circle lines. National Rail services depart from nearby Fenchurch Street station. Drivers can use the onsite car parking facilities available at the Tobacco Dock building.
Other Relevant Information and Contact Details
The organisers recommend that you book your tickets as far in advance as possible, as tickets have been sold out in previous editions. Standard tickets cost £1,590 per person, although a 10 per cent discount is available for early bookings.
Previous years' talks are available online at http://wiredevent.co.uk/watch-wired-2012-talks/
Those who wish to keep up to date with the latest news concerning this event can follow the conference's blog at http://wiredevent.co.uk/category/wired2013news/
General enquiries about the event can be sent to the organising team via the online form available at http://wiredevent.co.uk/contact-us/
Transport to the event: We recommend that you check the Transport for London site journey planner. If travelling by car check and/or pay the congestion charge here. If you would like to travel by car but do not yet have a license visit this site for a list of London driving schools.