London Tech Conferences
London Technology Week
Big Data Week
Digital Shoreditch
Mind the Product
Wired Event
Noah Conference
Silicon Valley Comes to the UK
Changing Media Summit
SuperMeet
SES London
Internet World
London Film and Media Conference
INTECH
Cloud World Forum
Search Love
BACON
LeWeb
Consult Hyperion
Internet Librarian International
The Big Data Show London
ICITST
In partnership with

Internet World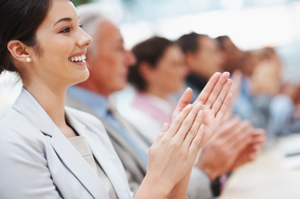 Internet World is the largest and most well-established conference in Europe dedicated to promoting awareness of the potential benefits that digital technologies can have for the business world. Internet World is also an international exhibition, where leading suppliers and technology providers showcase their latest creations. The event usually lasts three full days during April, and is held in London.
About Internet World
The Internet World conference and exhibition event should be in the agendas of everyone involved and / or interested in digital marketing, online business development, e-commerce, and digital business strategy. The event attracts senior executives from blue-chip companies like Mercedes Benz, Aviva, Tesco, Unilever, Prudential, American Express, Visa Europe, the BBC, Harrods, PayPal, Yahoo, Fujitsu, Jaguar, the Financial Times Group, Gucci, the New York Stock Exchange - Euronext, Channel 4, Getty Images, and Forexspace. It is obvious from the attendance list that Internet World is also a unique opportunity to take part in networking and to explore potential avenues for business collaboration.
The event consists of seminars and keynote talks, as well as a number of interactive events, such as bootcamps, a solutions theatre, and a growth accelerator clinic. The topics discussed can be divided into six categories: e-commerce, digital marketing, cloud computing and hosting, social media, content management, and mobile technologies. The event is also regarded as one of Europe's foremost educational forums.
The Internet World Conference was first held in 2008, and since then it has done nothing but increase in popularity. The last edition of this renowned event attracted more than 300 exhibitors and over 10,000 visitors. Since 2012, and in order to maximise the benefits for attendees, the Internet World Conference is held alongside the Big Data Show, which is run by the same organisers.
Location
Internet World is held at the Earl's Court 2 exhibition centre in central London. With almost 50,000 square feet of space, the venue is one of the largest in the British capital.
About the Event Organisers
Internet World is organised by UBM Plc. UBM is a global leading firm in the media and B2B communications industries, and is listed in the FTSE 250 index. To contact the UBM Liv London team, you may visit their official website at http://www.ubmlive.com/about
Key Speakers
Notable speakers that have delivered talks at Internet World include Dara Nasr (head of sales at Twitter), Michael Connaughton (Director of Big Data), Mike Cornwell (CEO for IDM), Kate Russell (technology presenter at the BBC), Nick Jones (vice-president of communications at Visa Europe), Ed Couchman (sales manager for Facebook), Dave Coplin (chief officer at Microsoft), and Kam Star (founder of Digital Shoreditch).
Past talk topics have dealt with issues like e-commerce internationalisation, mobile commerce and advertising strategies, the monetisation potential of big data, social media for business, tips for digital entrepreneurs, personalising digital business communications strategies, and fundraising.
Major Sponsors of the Event
Being one of the largest technology conferences in Europe, Internet World has the support of important sponsors. These include Site Core Web Content Management, SEO Positive, SagePay, Extron, Episerver, Pure 360, Silverpop, eMarsys, Kentico, Kount, PacNet Services, Crimson Hexagon, Branded3, Fasthosts, Kenshoo, and Quick Consult.
The event is also supported by a number of media partners, such as Brand Republic, Media Week, ITPro Portal, CloudPro, PC Pro, Fourth Source, Elite Business, Tech Week Europe, Strategy Eye Digital Media, Marketing Finder, Square Mile, My London Guide, The Gambling Insider, First Tuesday, The Hideout, Talk Business, Cloud Computing 365, and Planet Retail.
Travel and Transportation
The Earl's Court 2 exhibition centre is conveniently located in the borough of Kensington and Chelsea. To reach the Internet World venue, visitors have a choice of public transport options. Underground services are available at West Brompton and Earl's Court stations. West Brompton is also an overground station with regular direct services to Clapham Junction, Watford, and Stratford.
Visitors arriving by car will have no difficulties finding the venue, as the exhibition centre is near major roads like the M4, M3, and M40. Although the venue is in central London, no congestion charges apply. Parking is available at the exhibition hall car park, although bookings are strongly recommended due to high demand. For more information, delegates can call 020 7598 2515.
Other Relevant Information
Internet World's official website is http://www.internetworld.co.uk/page.cfm/gosection=19
Here you will be able to watch previous years' sessions and talks, keep up to date with the latest technology news, and stay informed about the next edition of the Internet World conference.
Registrations and visitor enquiry forms are available online at http://www.internetworld.co.uk/page.cfm/Action=Form/FormID=31/t=m
To enquire about sponsoring opportunities or to take part in Internet World as a media partner, you may contact Orlaith O'Brien on orlaith.o'brien@ubm.com
Transport to the event: We recommend that you check the Transport for London site journey planner. If travelling by car check and/or pay the congestion charge here. If you would like to travel by car but do not yet have a license visit this site for a list of London driving schools.