London Tech Conferences
London Technology Week
Big Data Week
Digital Shoreditch
Mind the Product
Wired Event
Noah Conference
Silicon Valley Comes to the UK
Changing Media Summit
SuperMeet
SES London
Internet World
London Film and Media Conference
INTECH
Cloud World Forum
Search Love
BACON
LeWeb
Consult Hyperion
Internet Librarian International
The Big Data Show London
ICITST
In partnership with

London Technology Week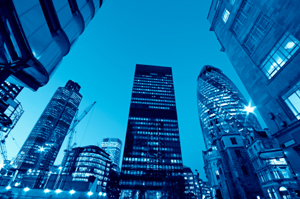 London Technology Week brings tech experts, specialists and enthusiasts from around the world to attend seven days of face-to-face live events on a wide range of topics. These cover every area in which technology impacts our lives, including science, finance, gaming, education, health and security. London has become a digital powerhouse and its tech sector has enjoyed explosive growth in recent years. There are currently more financial tech jobs in the City of London than in New York or Silicon Valley. Growth is predicted to continue at a rate of 5.1 per cent a year, bringing in £12 billion and creating 46,000 new jobs in London by 2024, and London Technology Week aims to show the world all the ideas, innovations and investment opportunities that the digital boom is bringing to London.
About London Technology Week
London Technology Week is a new tech festival that was inaugurated in June 2014 and will be held annually. The Mayor of London, Boris Johnson, hopes that it will act as a global magnet for the tech sector and become as popular and iconic as London Fashion Week. Over 40,000 visitors attended the 2014 London Technology Week, which consisted of 203 different events that took place around the capital. These included conferences, workshops, demonstrations, hackathons and pitching competitions and gave a unique opportunity for the domestic and international tech world to network, learn and share knowledge and generate business opportunities. The flagship event of the week is Interop London. This takes place over three days and is designed to serve enterprise IT leaders with hands-on demonstrations, innovations, workshops and training with a focus on Social, Mobile, Analytics and Cloud (SMAC) technologies. The week includes a mix of free, ticketed and closed events which range from startup surgeries and panel discussions in universities and business schools to mixers and get-togethers in clubs and bars in Hoxton and Shoreditch.
Location and Transport Information
London Technology Week takes place at venues all across London, with many larger events being held at Excel London. This is a purpose-built international exhibition and conference centre that opened in 2000. It hosts more technology events than any other European venue and has excellent IT infrastructure and innovative digital solutions. Excel London is located at Royal Victoria Dock in London's vibrant Docklands area and be easily reached using tube and/or the Docklands Light Railway (DLR). The nearest tube station is Canning Town, about a 15 minute walk from Excel, or visitors can change at Canning Town to the DLR and alight at Custom House DLR station, which is just 2 minutes from the Excel London Exhibition Centre.
Key Speakers
Keynote speakers at the 2014 event included Sir Michael Moritz, the Chairman of Sequoia Capital; Expedia co-founder Simon Breakwell; Bebo co-founder Michael Birch and the co-founder of PRO Founders Capital, Brent Hoberman. The launch event was attended by London's Mayor, Boris Johnson and the former Mayor of New York, Michael Bloomberg, with contributions from many high-powered figures in the world of technology and business. In attendance were Sir Richard Branson, Joanna Shields OBE, the Chairman of Tech City UK and Kathryn Parsons, the co-founder of Decoded. The CEO of Swedish firm Klarna, Sebastian Siemiatkowski, announced that his company would be investing more than 100 million in a London-based launch.
Major Sponsors
London Technology Week is organised by UBM Live, a division of UBM that is responsible for many other important live technology events around the world, including Interop, eCommerce Expo and Black Hat Europe. The founding partners of the event are London & Partners, Tech London Advocates and ExCel London. London & Partners is the official promotional organisation for London and is jointly funded by the Mayor of London and commercial partners with the goal of promoting London as the best big city of earth by securing major events and bringing overseas business and international students to the capital. Tech London Advocates is a private coalition that was founded in 2013 by Russ Shaw with the aim of supporting tech start-ups and high-growth businesses in London.
Further information and contact details
Event submissions are welcome from any industry or technology type, as long as it is related to tech and is a physical event that takes place in London during the June dates of London Technology Week. Details of how to submit event details for approval by the London Technology Week team can be found at http://londontechnologyweek.co.uk/list-event/.
Those who are interested in attending the week can join the mailing list to be informed when registration becomes open for London Technology Week at http://londontechnologyweek.co.uk/attend-an-event/.
There is a range of opportunities for commercial partners to get involved, drive brand exposure, network and engage. The organisers can be contacted via email at londontechweek@ubm.com or using Twitter using @LDNTechWeek.