London Tech Conferences
London Technology Week
Big Data Week
Digital Shoreditch
Mind the Product
Wired Event
Noah Conference
Silicon Valley Comes to the UK
Changing Media Summit
SuperMeet
SES London
Internet World
London Film and Media Conference
INTECH
Cloud World Forum
Search Love
BACON
LeWeb
Consult Hyperion
Internet Librarian International
The Big Data Show London
ICITST
In partnership with

BACON: the conference on things developers love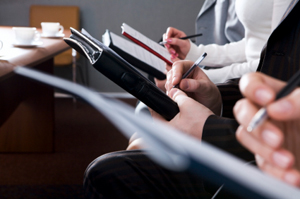 As its full name suggests, the BACON conference is an event about everything that might stir the interest of developers. The conference is a two day-two track event held in London that attracts a strong international audience with highly specialised expertise in web and application design and development. The event consists of thirty-one sessions, lightning talks, and presentations that can be followed at http://devslovebacon.com/conferences/bacon-2013/talks
The first edition of this conference took place in 2012. BACON is organised by Mint Digital, a creative technology agency with offices in New York and London. BACON was inspired by the Strange Loop conference, which is held annually in the United States.
Topics and Speakers
Some of the topics that have been discussed during the two editions of the BACON conference include open data, monitoring, mobile tools for specialised industries, design pairing, cloud infrastructure, code and data storage, open source applications, data visualisation, advanced metrics, GPU interaction, rendering strategies, continuous deployment, scalable architecture, and the interaction between cognitive psychology and interface design.
Past speakers included Steven Goodwin (founder of Lego Punk), Toby Kay (head of creative at Beta), Sean Treadway (developer for SoundCloud), Brandon Keepers (developer for GitHub), Wesley Beary (open sourcer at Heroku), David Singleton (engineering director at Google), Makoto Inoue (developer at New Bamboo), Chris Heilmann (trainer at Mozilla), and Greg Avola (author and co-founder of Untappd).
Sponsorship
The celebration of the BACON conference is made possible thanks to the support of sponsors like Tech City News, Simply Business, PayMill, Mongo DB, Go Squared, New Relic, Forward, Twilio, Heroku, Yammer, GitHub, Mail Chimp, Songkick, and Basho.
There are four sponsorship options for companies interested in supporting BACON: bronze, silver, gold, and platinum, as well as a number of secondary sponsorship opportunities at the event's parties and lunches. Customised sponsorship packages are also available.
Location and Travel Information
The BACON conference is held at the Mermaid Events Centre, a strategically located conferencing venue right next to the River Thames. The venue's address is Puddle Dock, Blackfriars, London, EC4V 3DB.
The nearest underground station is Blackfriars, which also has train services to surrounding counties. The venue is near the A4 and A40 roads, and paid parking space is available at Baynard House.
Further Information
To find out more about this event and to watch previous sessions, visit the BACON conference website at http://devslovebacon.com/
Alternatively, you may contact the organisers directly by e-mailing paul@devslovebacon.com or colin@devslovebacon.com
Sponsorship enquiries can be directed to angie@devslovebacon.com
Transport to the event: We recommend that you check the Transport for London site journey planner. If travelling by car check and/or pay the congestion charge here. If you would like to travel by car but do not yet have a license visit this site for a list of London driving schools.