London Tech Conferences
London Technology Week
Big Data Week
Digital Shoreditch
Mind the Product
Wired Event
Noah Conference
Silicon Valley Comes to the UK
Changing Media Summit
SuperMeet
SES London
Internet World
London Film and Media Conference
INTECH
Cloud World Forum
Search Love
BACON
LeWeb
Consult Hyperion
Internet Librarian International
The Big Data Show London
ICITST
In partnership with

Noah Conference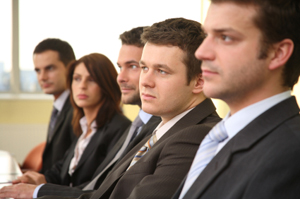 The London Noah Conference is a two-day event aimed at industry leaders in sectors that are directly involved with Internet technologies. This annual event is recognised by professionals and leading experts as a great opportunity to evaluate the current state of Internet technologies and strategies and to debate the future of the industry.
About the Noah Conference
The Noah Conference was created with the objective of establishing a meeting point where industry leaders could discuss the future direction of Internet technologies and their application to different business areas. The event took its name from Noah's Ark, and in doing so, the organisers hoped that this event would become synonymous with innovation, new beginnings, and cross-disciplinary collaboration.
The 2012 edition of the Noah Conference welcomed more than 1,350 delegates that came from 44 countries. A large percentage of attendees (over 22 per cent) were CEOs for top international companies. The majority of delegates belong to internet companies, service providers, the media and communications sector, and investment companies. Firms like the Huffington Post, Monster, Axel Springer, Barclays Capital, Yahoo, Softonic, Trovit, and Iris Capital are often represented at this event.
Attendance to this event is possible on an invitation-only basis. Those interested in attending can request an invitation code from the event's official website after registering their interest online. Once a registration code has been received, visitors can register and purchase their tickets online at http://www.noah-conference.com/2013/london13/registration/ The event is usually held in November and consists of panel debates, company presentations, keynote speeches, interviews.
Background History
The Noah Conference was first launched in 2009, and it soon became a point of reference at European and global level. This event is organised by Noah Advisors, a group of high-profile experts with international experience in consulting, investment banking, and finance.
The event was created with the aim of providing a site where all things related to Internet business could be analysed in depth. In 2012, the conference's success transcended boundaries with the celebration of the first Noah Conference in San Francisco.
Location
The Noah Conference is held at the Old Billingsgate, a former Victorian market that is one of the most spectacular conferencing venues in London. The venue is located next to the River Thames and not far from iconic city landmarks such as the South Bank, the tower of London, or London Bridge.
Major Speakers
Some of the most prominent speakers that have taken part in this event are Vincent Steckler (CEO at Avast!), Klaus Hommels (founder of Lake Star), Will Mills (director of music and content at Shazam), Jorg Mohaupt (board member at Warner Music), Marcus Tober (CEO for Search Metrics), Christian Hernandez (director of business partnerships at Facebook), Glenn Fogel (director of corporate development at Priceline.com), Max Cartellieri (managing director of Alpha Sights), and Jacob Aqraou (head of European operations at Ebay).
Major Sponsors at the Noah Conference
There is a range of sponsorship opportunities at the Noah Conference. These include exhibition stands, party sponsorship, how-to workshops, sponsored pitches, conference lanyards, and satellite events. The organisers welcome other sponsorship ideas too and they can be contacted at sponsorship@noah-conference.com. Past sponsors have included TA Associates, Hellman and Friedman, Accel Partners, Summit Partners, KKR, and Index Ventures.
In addition to the sponsors mentioned above, there are several strategic partners that contribute to the organisation of the Noah Conference. These include Google, Amiando, Strategy Eye Digital Media Intelligence, HRS, Rank Above, Adtelligence, Ogone, Adyen, Lake Star, and Nielsen.
Travel and Transportation
The nearest underground stations to Old Billingsgate are Bank and Monument. Bank station is also a stop for the Docklands Light Railway. Train services to other parts of England are available at Cannon Street, Fenchurch Street, and London Bridge. Cross-river services depart from nearby Tower Millennium pier, and the nearest airport is London City, which is only a 20-minute drive away.
Road access is possible via the A3 road, which has connections with the M25, M27, M1, and A2 roads. Since the venue is in the City of London, parking space is restricted. Visitors who plan to drive to the venue are advised to find alternative parking space elsewhere.
Further Information and Contact Details
The event's official website offers detailed information, contact details, and resources at http://www.noah-conference.com/
To register your interest and request an invitation code, you can fill the online form available at http://www.noah-conference.com/2013/london13/request-invitation/
Ticket prices vary depending on the type of visitor and range between £2,500 for investment bankers to £650 for industry executives and entrepreneurs. Other ticket types are available to small investors, lawyers, headhunters, public relations executives, and consultants. Ticket prices include attendance to the event, and breakfast, lunch, and snacks for the duration of the conference.
Transport to the event: We recommend that you check the Transport for London site journey planner. If travelling by car check and/or pay the congestion charge here. If you would like to travel by car but do not yet have a license visit this site for a list of London driving schools.