London Tech Conferences
London Technology Week
Big Data Week
Digital Shoreditch
Mind the Product
Wired Event
Noah Conference
Silicon Valley Comes to the UK
Changing Media Summit
SuperMeet
SES London
Internet World
London Film and Media Conference
INTECH
Cloud World Forum
Search Love
BACON
LeWeb
Consult Hyperion
Internet Librarian International
The Big Data Show London
ICITST
In partnership with

Search Love London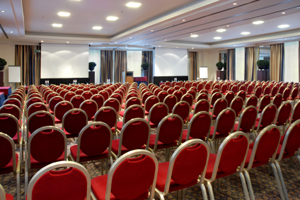 SearchLove is a two-day conference that focuses on examining and evaluating best practices in the world of SEO. This event is aimed at marketing managers, SEO professionals, and business owners who are interested in finding out how to best take advantage of the latest online marketing strategies. SearchLove also offers a dedicated SEO clinic to participants, although appointments must be booked in advance.
Regular topics include keyword research, social media integration, content strategy, inbound marketing, and budget management.
This year's edition of the SearchLove conference will take place on 28th and 29th October, between the hours of 9am and 6pm. Participants with VIP tickets also have the opportunity to attend an exclusive dinner the day before the conference starts and a VIP party after the last session is over on Monday 28th October.
The event is organised by Distilled, an online marketing firm launched in Seattle in 2005 that has solid experience organising international events on content development and digital marketing strategies.
Key Speakers
Past speakers at SearchLove London have included Lisa Myers (CEO at Verve Search) Duncan Morris (CEO at Distilled), Alex Wares (managing director at Mediarun), Richard Baxter (CEO at SEOGadget.com), and Julie McNamee (marketing executive at Woodtracker).
Main Sponsors
SearchLove is sponsored by The Telegraph, Microsoft, Locate TV, Sofa.com, and SalesForce.
Location and Transportation Options
The SearchLove conference will be celebrated at The Brewery, a corporate event venue that has been hosting important events in central London since 1750. The venue's full address is 52 Chiswell Street, EC1Y 4SD, London.
To reach The Brewery by public transport, attendees can use the underground stations at Barbican, Moorgate, and Old Street. Liverpool Street train station is also nearby. For those travelling by car, the venue is conveniently located between the A1 and the A501 roads. There is no on-site parking space available, although pay-and-display parking is available in nearby streets.
Contact details and Further Information
If you require further information on the SearchLove conference, feel free to contact the organisers by e-mail on events@distilled.net, or by calling +44 (0)20 71830767. You may also contact the conference venue by phone on 020 7638 8811 or by sending an e-mail to info@thebrewery.co.uk
There are two conference fees applicable: the standard ticket (which costs £599 per person) and VIP tickets, which are priced at £849.
Tickets to attend the conference can be bought online through the organisers website on http://www.distilled.net/events/searchlove-london/#buyTickets
Transport to the event: We recommend that you check the Transport for London site journey planner. If travelling by car check and/or pay the congestion charge here. If you would like to travel by car but do not yet have a license visit this site for a list of London driving schools.