London Tech Conferences
London Technology Week
Big Data Week
Digital Shoreditch
Mind the Product
Wired Event
Noah Conference
Silicon Valley Comes to the UK
Changing Media Summit
SuperMeet
SES London
Internet World
London Film and Media Conference
INTECH
Cloud World Forum
Search Love
BACON
LeWeb
Consult Hyperion
Internet Librarian International
The Big Data Show London
ICITST
In partnership with

Consult Hyperion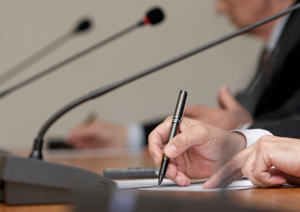 of e-commerce and electronic retail operations for over sixteen years. The event is organised by Consult Hyperion, a leading consulting firm that specialises in mobile payments, digital money transactions, and digital identity management.
The Forum is a not-for-profit event whose profits are used to support a wide range of charities, such as the Prostate Cancer Charity, Jubilee Action, Buffer, and the Surrey Care Trust.
About the Organisers
Consult Hyperion is an independent consultancy agency with offices in Guildford and New York. The firm has ample expertise providing personalised solutions to companies in a range of industries, including finance, media and telecommunications, the public sector, and transportation.
Main Speakers
Past speakers at the Digital Money Forum have included Dave Birch (director of Consult Hyperion), Rory Naismith (lecturer at the University of Cambridge), David Wolman (editor at Wired US), Lola Adebanji (head of mobile transactions at Citi), John Conlon (head of global innovation at Barclaycard), and John Rutter (product manager at First Data UK).
Event Sponsors
The Consult Hyperion Digital Money Forum is sponsored by firms like Visa, Monitise, and Olswang. The Forum is also possible thanks to the collaboration of media and content partners, such as Smart Insights, Near Field Communications World, and the International Payments Summit.
Travel and Transportation Information
The Digital Money Forum takes place at the America Square Conference Centre, near the City of London. The venue's full address is 1 America Square, EC3N 2LS. The nearest tube stations are Aldgate and Tower Hill. The venue is also served by Docklands Light Railway services at Tower Gateway station, which has trains to Fenchurch Street for onward connections.
Delegates who travel by car to the venue are reminded that congestion charges apply to vehicles entering this area. Paid parking is available at the NCP car park on Whitechapel High Street.
Contact Details and Further Information
Consult Hyperion UK is headquartered at the Tweed House, in Guildford. The event organisers can be reached directly by e-mail on info@chyp.com or by calling +44 (0) 1483 301 793
Attendance to the Consult Hyperion's Digital Money Forum requires previous registration, as there are only 100 spaces available. You can register your interest at http://www.chyp.com/digitalmoney/register
Consult Hyperion also runs a blog that features the highlights of past Digital Money Forum editions. This is available online at http://digitaldebateblogs.typepad.com/digital_money/
Transport to the event: We recommend that you check the Transport for London site journey planner. If travelling by car check and/or pay the congestion charge here. If you would like to travel by car but do not yet have a license visit this site for a list of London driving schools.