London Tech Conferences
London Technology Week
Big Data Week
Digital Shoreditch
Mind the Product
Wired Event
Noah Conference
Silicon Valley Comes to the UK
Changing Media Summit
SuperMeet
SES London
Internet World
London Film and Media Conference
INTECH
Cloud World Forum
Search Love
BACON
LeWeb
Consult Hyperion
Internet Librarian International
The Big Data Show London
ICITST
In partnership with

Changing Media Summit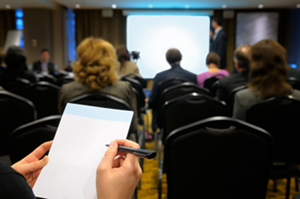 The Changing Media Summit is a key event for professionals involved in the fields of media, advertising, social networks, gaming, finance, and mobile platforms. The event lasts for two days, during which participants have a great opportunity to expand their professional networks and to gain unique insights on how to maximise their strategies for content creation and monetisation.
About the Changing Media Summit
The celebration of the Changing Media Summit is closely linked to the ever-increasing importance of digital technologies and to their impact on virtually every business sector. One of the main characteristics of the digital age is the rapidly changing environment to which professionals need to adapt, so the Changing Media Summit was created with the objective of facilitating an exchange of ideas that can help make the most of the changes brought about by digital technologies.
The Changing Media Summit consists of panel debates, discussions, presentations, interviews, and keynote speeches delivered by experts from all over the world. The last edition of this event welcomed more than 400 delegates, which for the most part were senior executives and directors of renowned blue-chip companies. However, the Changing Media Summit does not exclude smaller organisations. Recent start-ups and new entrepreneurs can benefit from the event's programme of activities, and so do charities, government agencies, academic institutions, trade unions, and local authorities.
Given the potential range of applications that digital technology has, the topics discussed at the Changing Media Summit are varied and cater to a large number of industries. Past topics have included real-time analytics, consumer engagement with mobile media, scaling and monetisation of media platforms, creative advertising, content delivery strategies, branding, and investment opportunities in the digital media industry.
Organisers and Location
The Changing Media Summit is organised by The Guardian Media Group. The event takes place at the company's headquarters in London, and is usually held during the month of March. The 2013 Changing Media Summit took place on 21st and 22nd March, and as in previous editions, tickets sold out very quickly.
Major Speakers at the Changing Media Summit
Every year, the Changing Media Summit attracts speakers of international calibre. Some noteworthy past participants include Paul Bascobert (president of Bloomberg Businessweek magazine), Stuart Baxter (senior executive at Sony Pictures Europe), Tim Armstrong (CEO for AOL), Gino Fisanotti (marketing director for Nike), Dennis Crowley (CEO at Foursquare), Rob Grimshaw (managing director for the Financial Times.com website), Chris Law (managing director for Warner Bros. International), Nick Blunden (managing director for The Economist), Reed Hastings (CEO for Netflix), Andrew Miller (CEO for The Guardian media group), Cindy Rose (executive director at Virgin Media), Tony Wang (general manager at Twitter UK), and James Wildman (managing director for Yahoo UK and Ireland).
Major Sponsors of the Event
The celebration of the Changing Media Summit is made possible thanks to the collaboration of sponsors, partners, and corporate supporters. These include leading firms such as Adobe, Media Future, Channel 4, YouGov, Chartbeat, Brightcove, Digit, The Brand Union, GSMA, Mip Cuve, eBuzzing, c21 Media, Propeller Mobile, UKTV, My News Desk, Zuora, Bima, Rightster, and Visual Revenue. The Edinburgh International Television Festival is the main media partner of this event.
Those interested in finding out more about sponsorship opportunities for the next Changing Media Summit event can contact Stephanie Schmidt on stefanie.schmidt@guardian.co.uk
Travel and Transportation Information
The Guardian Media Group headquarters are located at King's Place, 90 York Way, N1 9AG, London. Delegates have a range of public transport options to reach the Changing Media Summit venue, as it is conveniently located in the King's Cross - St Pancras area. The Guardian headquarters are only a few minutes walk from King's Cross underground and train station, which has services to the north of England, Cambridgeshire, Hertfordshire, and Bedfordshire. Delegates travelling from Scotland, the Midlands, and Wales can use Euston station, which is also within walking distance to the venue.
Thameslink services to Brighton and Luton and Gatwick airports are available at St Pancras, as well as international connections to France and Belgium.
York Way is parallel to the A1 road, which links London with Scotland. The A501 road (also known as the London Inner Ring road) provides convenient access to the venue too.
Further Information on the Changing Media Summit
Tickets are sold in advance and are priced according to the type of organisation attending. Media and commercial firms can expect to pay £850 per delegate, while the price for other organisations is £395. These prices are exclusive of VAT.
Enquiries can be directed to The Guardian conference team by emailing changingmediasummit@medivents.co.uk or by calling +44 (0) 1462 476315
To keep up to date with the event's blog, you can visit the Changing Media Summit's official website at http://www.guardian.co.uk/media-network/changing-media-summit
For further information on the venue and its facilities, delegates can visit http://www.kingsplace.co.uk/ or call 020 7841 4860.
Transport to the event: We recommend that you check the Transport for London site journey planner. If travelling by car check and/or pay the congestion charge here. If you would like to travel by car but do not yet have a license visit this site for a list of London driving schools.