London Tech Conferences
London Technology Week
Big Data Week
Digital Shoreditch
Mind the Product
Wired Event
Noah Conference
Silicon Valley Comes to the UK
Changing Media Summit
SuperMeet
SES London
Internet World
London Film and Media Conference
INTECH
Cloud World Forum
Search Love
BACON
LeWeb
Consult Hyperion
Internet Librarian International
The Big Data Show London
ICITST
In partnership with

Silicon Valley Comes to the UK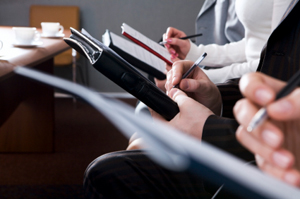 Silicon Valley Comes to the UK (SVC2UK) attracts high profile entrepreneurs and executives from Silicon Valley and across the United Kingdom. The aim of the volunteer and student run event is to explore and consider ideas in information technology, as well as spark entrepreneurship. The annual event helps start-up businesses to learn from the experience and expertise of successful entrepreneurs and firms, providing the knowledge and connections needed to scale up and succeed. In 2012, speakers at the conference included Adam Nash of Greylock, entrepreneur and angel investor Andry Richards, YouTube Education's Angela Lin, eSpark founder David Vinca, and executives from a range of start-up and global leaders in information technology.
About Silicon Valley Comes to the UK
Silicon Valley Comes to the UK (SVC2UK) brings together leading entrepreneurs, investors and thought leaders from Silicon Valley to the United Kingdom. In addition to industry leaders, the event draws participation from government and education leaders. The main goal of the event is to debate, discuss, create and fund technologies that have the potential to change the world. The conference is an opportunity for industry leaders to explore ideas and promote local entrepreneurship. Workshops, master classes and lectures at SVC2UK are led by leaders from Silicon Valley and the UK. SVC2UK 2012 featured over 6,500 delegates and 35 events. In 2013, big data was the central theme of the conference with focus areas including education technology (Edtech) and medical technology (Medtech).
Typically held over three days annually in November, the conference attracts thousands of entrepreneurs and students each year to learn from the expertise and experience of industry leaders and practitioners. The event is organised by a dedicated organising committee led by Sherry Coutu and Reid Hoffman, and supported by partnering organisations. In 2013, partner organisations included the Cambridge University Technology and Enterprise Clubs (COTEC), Cambridge University Entrepreneurs, Metail, the Kauffman Foundation's Startup Weekend, the Open Knowledge Foundation (OKFN), Campus powered by Google, Informilo, the University of Cambridge Judge Business School, and the UK Government.
Conference Location
Silicon Valley Comes to the UK features a series of panel discussions and keynote speakers at venues across the University of Cambridge. Cambridge is well connected to London by road via the M11 motorway and rail services from London's King's Cross and Liverpool Street stations. Regular coach services link Cambridge with Central London, Oxford, Birmingham and other communities across the UK.
In 2013, Silicon Valley Comes to the UK linked cities across Europe through the Silicon Valley Comes to You (SVC2U) programme. Events in these cities aimed at showcasing local talent and motivate local entrepreneurship. Local events are also held throughout the UK. In 2012. SVC2UK held a month-long 'appathon' in London, Cambridge, Edinburgh, Oxford, Sheffield, and Southampton, attracting approximately 870 students from 15 UK universities. By using government data, the aim of the event was to encourage students to create innovative consumer applications.
Sponsors
Sponsors of Silicon Valley Comes to the UK represent a range of industries, including broadcasting, telecommunications, finance, and information technology. The lead sponsor for the event is Google for Entrepreneurs, a global initiative that links tech entrepreneurs around the world. Additional sponsors include BT, BBC Worldwide, Facebook, Barclays, Microsoft BizSpark, and PICTET.
Registration Information
Information about Silicon Valley Comes to the UK, including registration details, can be found on the summit's website at www.svc2uk.com. The event is open to students, entrepreneurs, educators, government officials, and other information technology practitioners and industry leaders.
Transport to the event: We recommend that you check the Transport for London site journey planner. If travelling by car check and/or pay the congestion charge here. If you would like to travel by car but do not yet have a license visit this site for a list of London driving schools.