London Tech Conferences
London Technology Week
Big Data Week
Digital Shoreditch
Mind the Product
Wired Event
Noah Conference
Silicon Valley Comes to the UK
Changing Media Summit
SuperMeet
SES London
Internet World
London Film and Media Conference
INTECH
Cloud World Forum
Search Love
BACON
LeWeb
Consult Hyperion
Internet Librarian International
The Big Data Show London
ICITST
In partnership with

International Conference on Innovative Computing Technology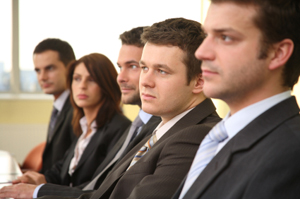 The International Conference on Innovation Computing Technology (INTECH) brings together academic and industry representatives. Research centres, industry and institutes explore a variety of topics related to innovative computing technology.
About the Conference
Each year, engineers and scientists, as well as business executives, entrepreneurs and other industry representatives come together for INTECH to participate in presentations, demonstrations, workshops and tutorials during the three-day event. Original research and industry papers are shared and discussed during the INTECH conference. Papers explore theory, design and implementation ideas and considerations in computing technology.
The conference is technically co-sponsored by the Institute of Electrical and Electronics (IEEE), a professional association for technical professionals and students. The event is also supported by the Digital Information Research Foundation, an institute based in Chennai, India. The 2013 organising committee includes academic representatives from international universities, including London Metropolitan University, the University of Derby, the University of Macau, Morocco's Mohammed V Agdal University, Japan's Hosei University, the Applied Science University in Bahrain, and Taiwan's Chung Hua University. A technical programme committee also includes representation from institutes and universities from around the world.
History
First held in 2011, the International Conference on Innovative Computing Technology is held in a different host city each year. Previous hosts have included Sao Carlos, Brazil in 2011 and Casablanca, Morocco in 2012. London was selected as the host for the 2013 edition of the conference from 29 August to 31 August. Topics explored at the INTECH conference cover a range of issues in innovative computing technology, including network and information security, computing and data systems, artificial and computational intelligence, cloud computing and green computing.
Venue and Travel Information
The INTECH 2013 conference will be hosted by the British Computer Society (BCS). BCS is a chartered institute for information technology champions and professionals. The 2012 edition of the International Conference on Innovative Computing Technology was hosted by the Mohammed V Agdal University in Rabat, Morocco.
The venue for the conference is the Davidson Building in Central London at the home of the BCS. Situated just north of the Strand on Southampton Street, the Davidson Building is within walking distance of London Charing Cross rail station. It is south of Covent Garden tube station and west of Temple tube station. London is connected to the world via several international airports, including Heathrow, Gatwick, Luton and Stansted.
Registration Information
Registration for the INTECH conference is possible through the event's website at www.dirf.org/intech. For more information about the conference, visit the INTECH conference website or email intech@dirf.org.
Transport to the event: We recommend that you check the Transport for London site journey planner. If travelling by car check and/or pay the congestion charge here. If you would like to travel by car but do not yet have a license visit this site for a list of London driving schools.